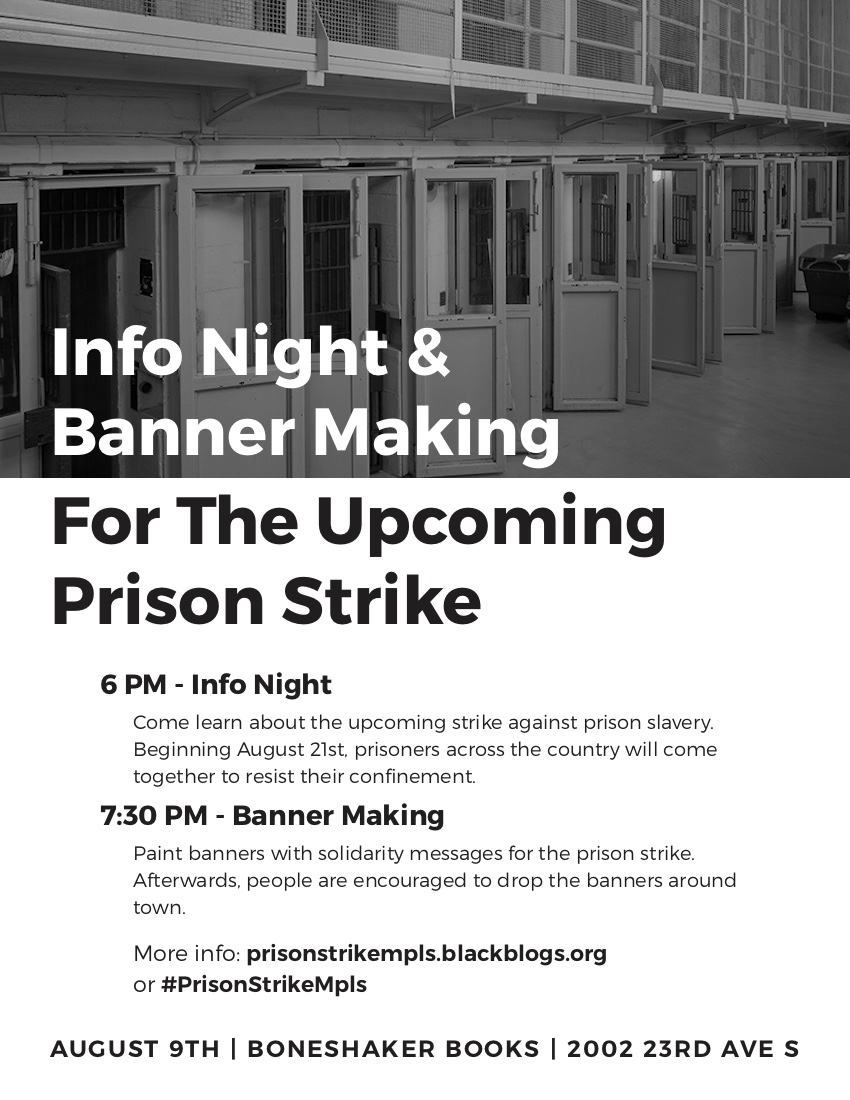 August 9th, 2018 / Boneshaker Books / 2002 23rd Ave S, Minneapolis, MN
6 PM – Info Night
Come learn about the upcoming strike against prison slavery. Beginning August 21st, prisoners across the country will come together to resist their confinement.
7:30 PM – Banner Making
Paint banners with solidarity messages for the prison strike. Afterwards, people are encouraged to drop the banners around town.
PDF for printing: full size, quarter sheet.